Park City Extreme Cup Soccer Tournament
Superb Soccer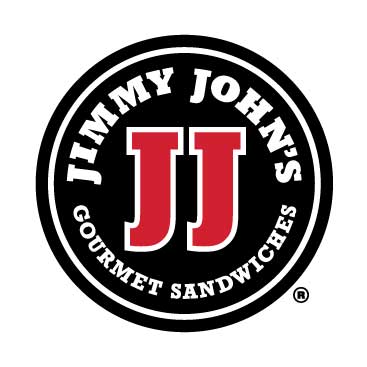 The Park City Extreme Cup Soccer Tournament is one of the largest sanctioned U.S. Youth Soccer tournament for boys and girls U9 through U19 in the State of Utah; U.S. Club Soccer teams are also eligible to participate. Entry to the Extreme Cup is highly competitive and the Selection Committee reserves the right to choose teams that will give the best balance and level of play within each division. Priority is given to out-of-state and out-of-region Travel Teams, as the tournament is Stay & Play for those traveling 90 miles or more. All Travel Teams must book accommodations through our Official Lodging Provider Stay Park City. Acceptance consideration is also given to teams submitting early applications.
As in prior years, we anticipate approximately 50% of the entrants ages U12 and older will be Premier or Division I teams, although the Extreme Cup takes pride in providing competitive play for lower level teams as well. In addition to hosting top competitive teams in Platinum and Gold Divisions, last year's tournament also offered play in Silver, Bronze and even Copper Divisions in some age groups. Each team is guaranteed at least three games in pool play. In keeping with U.S. Youth Soccer's policy, the Extreme Cup uses the birth year age alignment and small-sided game structure for U9 - U12.
For the twelfth consecutive year, the tournament was filled to capacity in 2019. To continue to accommodate the growing demand of teams wishing to participate in The Extreme Cup, the tournament relies its successful partnerships with the Heber Valley and South Summit Soccer Clubs in order to increase the number of fields available for play. For 2020, matches will be played on 45 fields at fifteen outstanding venues in Park City and the surrounding area. Park City's fields are widely acknowledged as the best in the State; the U.S. Men's National Team and ReAL Salt Lake have even trained on some of these same fields. Games outside of Park City will be held in the Heber Valley and Oakley; these venues are no more than 20 minutes from Park City. A limited number of night games are played under the lights.

Sensational Setting
The skies are perpetually blue and the temperatures mild during the summer in Park City. The hillsides are covered with wildflowers, aspen groves and hundreds of miles of trails for hiking and biking ~ the only things missing are the bugs. Three world-class resorts: Deer Valley, Park City Resort and Utah Olympic Park offer adventures ranging from scenic lift rides, horseback riding and family activity zones to thrilling zip lines and summer bobsled rides. Live music is everywhere with free concerts offered frequently throughout the town and Deer Valley's outdoor amphitheater attracting big names ranging from the Michael Franti and Ben Harper to the Utah Symphony performing Aretha Franklin's Greatest Hits. While past years have seen the Extreme Cup coinciding with the long standing Kimball Arts Festival or the international Tour of Utah bicycle race, this year the Extreme Cup will take top billing on Park City's busy events calendar. In between games, guests may enjoy strolling down Park City's Historic Main Street or visit the other end of town, with the Flying Ace All-Stars' aerial acrobatic show entertaining crowds at the Olympic Park Splash Pool. In between, there is plenty of shopping, grazing and dining available for everyone throughout the County. And over in Heber Valley, the Wasatch County Fair is in full swing, complete with rides and a rodeo!
Whether you are from Boise or Bountiful, St. George or Salt Lake, make The Park City Extreme Cup a "Stay & Play" experience for your team. While teams traveling more than 90 miles are required to book a minimum number of room nights, it is not uncommon for 'local' teams and families to treat themselves to a few days in scenic Park City during the tournament as well. Our Official Lodging Provider, Stay Park City, will guarantee the best available rate on accommodations ranging from The Hyatt Place - our Tournament Headquarters - as well as express hotels in Kimball Junction to luxury suites mountainside, as well as condos and rental homes throughout town. Bring your teams, bring your families, and enjoy a few days in the mountains!